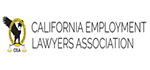 Not just another law firm…
Within the employment law division of our office, we understand that being mistreated in the workplace, including terminated can dramatically change your life in an instant, leaving you scared, frustrated, and uncertain where to turn to for help. JS Abrams Law is an experienced law firm committed to helping you every step of the way. Client satisfaction is our first priority and we are proud that our clients have ranked our firm as the number one law firm to go to. We are acclaimed trial attorneys who will provide you with the focused representation needed to secure a just recovery in your case; whether employment law, elder abuse or in probate. We combine extensive courtroom experience with an aggressive mindset to help you secure the compensation that you deserve.
Our estate planning division provides one-on-one attention to provide the best client experience while also getting creative in providing the best solutions catered to each client's specific needs.
Welcome to Js Abrams
Together we can fight for justice
Our attorneys are prepared for the fight for your rights. We have taken on the largest and most powerful law firms across all of California. Our trial lawyers are prepared to stand up to them at every stage of the process. We believe that everyone is entitled to justice and we work aggressively to help you receive the financial compensation and support you need on your road to recovery.
WE HAVE EXTENSIVE EXPERIENCE IN
Areas Of Practise
We focus on several categories within property, private institutional, and individual sectors.
Trusted Throughout California
Licensed California Attorneys
At JS Abrams Law, our licensed attorneys handle a variety of law services.  For our employment law and elder abuse practice areas, depending on the case, we offer contingency-based or a hybrid form of attorneys' fees. For our estate planning and probate clients, we offer either an hourly rate or a flat rate depending on the specific needs. Our statewide lawyers and paralegals are available around the clock to provide your legal advice whether you have questions in employment law, estate planning, will and trust, elder abuse law.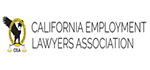 Jasmine Abrams
Jasmine S. Abrams is the owner of J.S. Abrams Law, P.C., which she launched in 2015. Jasmine graduated from the University of California Irvine with a Bachelors in social ecology with honors, in 2008 and received her Juris Doctor from Southwestern Law School, in 2011. She was licensed to practice law in California in December 2011 and has been practicing law for her entire career.  Shortly after her admission to the California State Bar, Jasmine accepted an in house counsel position at Vision Films, Inc., an independent film and television distribution company. As the sole attorney in the company, Jasmine negotiated and drafted all worldwide license agreements, sales agency agreements with producers, provided chain of title, and arbitrated against foreign clients for breach of contract claims.
Schedule a Free Consultation With JS Abrams Today.
Our Employment Attorneys Are on Standby
Our law firm understands your job is important and reporting a violation of labor laws can put you in a compromising position. If your employer violates any California labor law. At JS Abrams Law, we don't collect any legal fees from our clients—only from their settlements' and mandated attorney fees for our employment law services. Our attorneys are happy to answer your questions and help you determine if you have a case at no cost to you.
We Handle A Variety of Cases
Our Los Angeles employment attorneys know how to navigate laws related to workplace harassment, discrimination, wrongful termination, retaliation, class actions, and more. At JS Abrams Law, we can protect your 'employee rights' by providing aggressive legal advocacy on your behalf. Our labor attorneys help you hold an employer accountable anywhere throughout California. Please do not hesitate to contact us if you believe you or a loved one has a case. Initial consultations are free and confidential 100% of the time. Our attorneys are on standby to provide you legal representation to achieve justice for an employer's wrongdoing.
Testimonials
What do our clients
say about us?
"I would highly recommend Navid and his team at the JS Abrams Law office to anyone who needs a devoted advocate."
Olivia A.
"Very professional and communication skills were exceptional, thank you for your hard work!"
Lindsay B.
"Navid is a highly intelligent and caring lawyer who goes above and beyond for his clients. At our first meeting, he informed us of the laws and recommended steps to protect ourselves."
C.K.
"They made what I thought would be a grueling experience, easy and comfortable. Incredibly kind, professional, and genuine, I would recommend them to anyone seeking professional legal help or advice."
Diana L.
"They handled my case with ease and confidence and were patient with my questions and concerns. They got the job done inn a timely manner and I would definitely refer [them]."
Morgan B.
Schedule a Free Consultation!
Use the form below to contact us regarding your legal enquiry. Please be as detailed as possible. Include your industry along with any specific document requests.