History
Since its inception, JS Abrams Law has protected the rights of individuals and businesses in a wide range of legal matters, from drafting and reviewing contracts to litigating wage disputes, discrimination suits and other employment related matters all throughout the State of California and in federal court. We will stand by you because employment law is what we do. We are prepared to demonstrate to you how our concentration on this area of the law can help.
We are available to assist our clients all across California, stretching all the way north as Sacramento and south as San Diego, with an employment law matter. Email us at contact@jsalaw.com to speak with an experienced California employment attorney. We speak Spanish as well. Se habla Español.
We work with individual workers as well as employers. All parties have rights. Whether you are a citizen, resident, undocumented worker, or the owner of a new or existing business, we can help.
OUR ATTORNEYS
Experienced lawyers & experts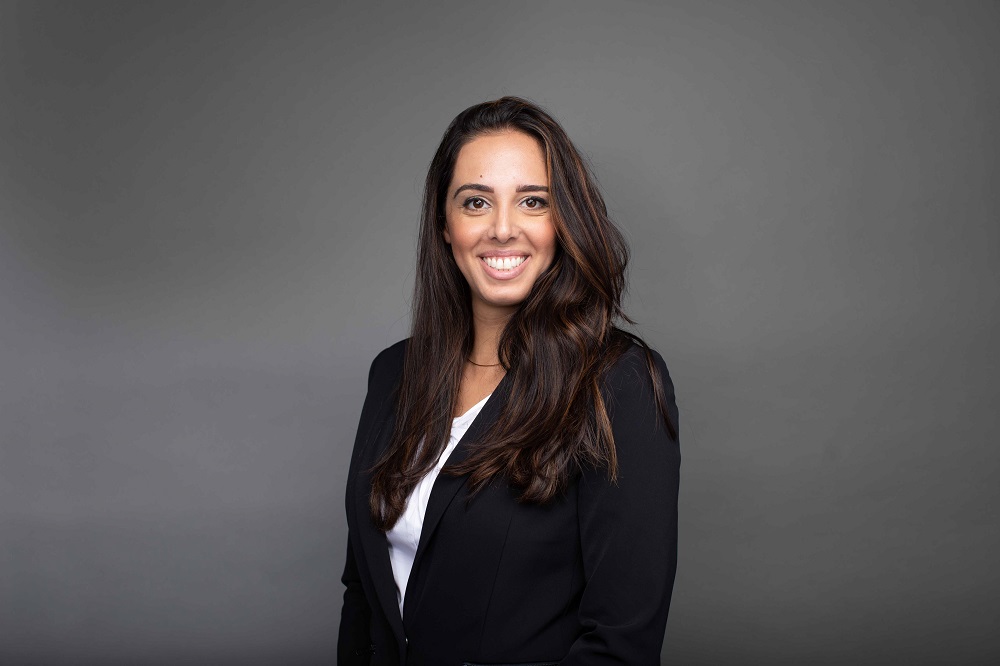 Founder, Attorney
Jasmine Abrams
Jasmine S. Abrams is the founder and owner of J.S. Abrams Law, P.C., which she launched in 2015.
Jasmine graduated from the University of California Irvine with a Bachelors in Social Ecology with honors and received her Juris Doctor from Southwestern Law School. She was licensed to practice law in California in 2011 and has been practicing law for her entire career.
Shortly after her admission to the California State Bar, Jasmine accepted an in-house counsel position at Vision Films, Inc., an independent film and television distribution company. As the sole attorney in the company, Jasmine negotiated and drafted all worldwide license agreements, sales agency agreements with producers, provided a chain of title, and arbitrated against foreign clients for breach of contract claims. Jasmine has long since turned the focus of her practice on Employment Law, Wage and Hour Law claims, and more recently on Estate Planning and Elder Law. She has successfully represented clients on both sides of disputes; representing both employees and employers. Jasmine is motivated by providing her clients with swift results. Jasmine represents employees who have been mistreated and wrongfully discriminated against and terminated in the workplace or been accused of the same.
Jasmine speaks Farsi, Hebrew, and conversational Spanish.
Awards:
SuperLawyers – Rising Star (2019)
Senior Trial Attorney
Navid Kanani
Navid is a Senior Trial Attorney at JS Abrams Law.
Navid attended undergraduate studies in Toronto, Canada, and went on to graduate from Southwestern Law School's accelerated two-year J.D. program. Since then, Navid has written articles, spoken and presented at events on employment law matters. He has also made appearances on several talk radio shows.
Navid has extensive litigation experience, starting from his admittance into the California State Bar. He has worked in top-rated law firms since becoming an attorney.  Navid handles all employment litigation matters, including wrongful termination and wage and hour claims. Additionally, Navid is well versed in personal injury, estate planning, and wills and trusts related matters.
He has litigated and tried a vast array of cases and he has represented hundreds of clients in almost every county in California. His efforts have resulted in hundreds of millions of dollars won for his clients.
Navid speaks Farsi, and enjoys representing the Iranian community here in California.
Awards:
SuperLawyers – Rising Star (2016-2021)
National Trial Lawyers – Top 40 under 40 (2019-2021)
Martindale-Hubbell – AV Preeminent Rated (2020-2021)
Lawyers of Distinction – Top Labor Attorney (2018-2021)
Avvo – Clients' Choice Award (2018-2021)
PARALEGAL
Veronica Guerra
Veronica is a case manager at JS Abrams Law, and she works in our employment, personal injury and elder abuse divisions. She is a graduate of the LA Valley College Paralegal certificate program. Prior to becoming a certified paralegal, Veronica graduated from Cal State Northridge, where she received her bachelor's degree in political science. She joined JS Abrams after years of working at a probate/civil litigation law firm. She is a native of the San Fernando Valley, the home of our firm's headquarters. She is also a licensed notary.
Through her devotion, compassion gained as an enrichment teacher to children, Veronica has successfully helped hundreds of people during the most difficult times in their lives. She is a fluent Spanish speaker and regularly makes herself available to clients at night or on the weekends. In her spare time, Veronica enjoys traveling with her husband. Veronica plans to go to law school in the future to better help our statewide clientele.
Education
LA Valley College Paralegal Certificate Program
California State University, Northridge
B.A., Political Science
Law Clerk
Nataleen Markarian
Nataleen has an extensive education background. She has a Bachelor's degree in Sociology, an Associate's degree in Paralegal Studies and she graduated from University of California, Irvine with a Master's degree in Legal and Forensic Psychology. Nataleen continued her eduation at Golden Gate University, School of Law, where she received her Juris Doctorate. She is currently awaiting her California Bar Exam results.
While in law school, Nataleen worked at the Los Angeles County District Attorney's Office, conducting preliminary hearings, drafting motions and attending trials. She also worked at the Women's Employment Law Clinic at her law school,  where she continued with drafting legal pleadings and motions.  Prior to going to law school, Nataleen worked for JS Abrams Law as a Paralegal. She has since returned to pursue her passion of assisting employees in their disputes against their employers.
In her experiences, Nataleen has assisted hundreds of clients in reaching resolutions of their disputes.
Law Clerk
Jennifer Rivera
Jennifer graduated from California State University, Northridge with a degree in Political Science, Law & Society. Jennifer went on to continue her education at Southwestern Law School, where she is currently an evening student and completing her final year of studies. While in law school, Jennifer as worked at the Farias Firm as a Legal Assistant, where she assisted her office with their caseload. Jennifer also worked at the Inner City Law Center for a summer where she conducted legal research and drafted legal pleadings and motions. Upon completing law school, Jennifer plans on joining the California State Bar as an attorney to fight for her clients' rights.
Schedule a Free Consultation!
Use the form below to contact us regarding your legal enquiry. Please be as detailed as possible. Include your industry along with any specific document requests.